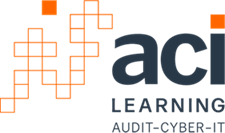 Earn college credit for your training from ACI Learning!
Learn more about Iowa Central's program by completing the form below.
Iowa Central's partnership with ACI Learning gives students the opportunity to:
Receive credit at Iowa Central for previous education and apply it towards an Associate of Applied Science degree in Computer Networking Technology.

Attend one or two 8 week classes at a time, 100% ONLINE.

Get hands-on training while learning about technologies that the business world demands!
Iowa Central's Online IT Programs are perfect for students who are looking for the flexibility of an online program and the hands-on approach that is valuable when entering this field.
By submitting this form, I confirm that the information provided on this form is accurate and complete and I agree to receive email communications, phone calls, and SMS/Text Messages from Iowa Central Community College at the numbers provided above, including my wireless numbers if provided. Contact methods may include calls or texts made using automated technology. I understand this consent is not required to attend Iowa Central and that if I wish to request information without providing the above consent, I may request information by contacting the College directly at 800-395-0292.
Free Evaluation of Prior Credit and Certifications

Apply the certifications you earned through ACI Learning toward college credit in accordance with an agreement between Iowa Central and ACI Learning. Iowa Central also accepts credits from regionally accredited colleges. All previous coursework will be reviewed upon admission.

Our affordable Technology programs are designed for busy adult learners! With 24/7 access to your online class, you can complete your work when it's most convenient for you.

You'll have access to the services you need to meet your educational goals. Get help when you need it from your academic advisor, instructors, tutors, library services and more!
Military & Veteran Benefits

All past and present military and their families qualify for In-State tuition.
Here's what our Graduates are saying about the program...
What I liked best about the online classes at Iowa Central was how technical and practical the CNT courses were. The labs were challenging and allowed me to get hands-on experience with real-world software. After graduation, I transferred my credits to a university where I graduated in the top 5% of my class with highest honors. After that, I secured a position as a Security Analyst for a great company, and am now a Senior Security Analyst for Oracle. My next step is to finish my CISM and CISSP-ISSAP certifications and step into a role as a Security Architect, on my way to an eventual role as a CISO.
Kevin P. - 2011 Graduate

One of the big reasons I chose Iowa Central was because of the home PC that was sent at the beginning of the program for us to assemble. I liked the idea of bringing the lab to the student!
Cody S. - 2018 Graduate

I loved the fact that it was all online. I have a full-time, 8-5, job outside of taking classes so online was the only route I could really take if I wanted to pursue another degree. I would definitely recommend Iowa Central to a friend because the program and faculty are awesome. I researched some of the staff that were my teachers and they are so knowledgeable, that was comforting to know who was teaching you. I also loved the response time. I have never had a situation where I felt like I wasn't being answered and that's crucial, especially when taking an all-online degree where there isn't any face to face."
Gabi F. - 2019 Graduate

Iowa Central Community College
One Triton Circle | Fort Dodge, Iowa


Accredited by the Higher Learning Commission of the North Central Association of Schools and Colleges.
Non-Discrimination Policy
It is the policy of Iowa Central Community College not to discriminate in its programs, activities, or employment on the bases of race, color, national origin, sex, disability, age, sexual orientation, gender identify, creed, religion, and actual or potential family, parental or marital status. If you have questions or complaints related to compliance with this policy, please contact the Vice President of Human Resources, Iowa Central Community College, One Triton Circle, Fort Dodge, Iowa 50501; Telephone: 515-574-1138, Email: concerns@iowacentral.edu, or the Director of the Office for Civil Rights U.S. Department of Education, John C. Kluczynski Federal Building, 230 S. Dearborn Street, 37th Floor, Chicago, IL 60604-7204, Telephone: (312) 730-1560 Facsimile: (312) 730-1576, TDD 800-877-8339 Email: OCR.Chicago@ed.gov.